Technology, innovative solutions, flexibility for customers.
MISSION
Develop processes and equipment for the production of metal products, focusing on customer satisfaction.
Smart solutions, flexibility and passion for the manufacturing industry, are the pillars of our corporate philosophy.
History
The König Metall GT is born from the intuition and commitment of two long-standing professionals in the Automotove sector: Otmar Zwiebelhofer, Owner and CEO of Koenig Metal GmbH and Gino Sesto Timpani, former manager and entrepreneur in the steel sector, now a partner and director of Koenig Metall GT.
Production begins with the first two drilling lines patented by Koenig Metall; follow, bending, and deformation of the tube.
Technology, quality and flexibility towards the customer, strengths of the Koenig Metall GT, have allowed a rapid growth and success in the international market.
The company decides to verticalise and expand the production range, with clamps and molded and welded components, thus offering a "complete product" to the major Tier One automotive Internationals.
To be "close" to its customers, Koenig Metall GT decides to respond positively to their requests for "localization" in some non-EU strategic markets, opening new production plants in Russia (Vladimir 2012 and Chelny 2018) and Portugal (Mòs 2018).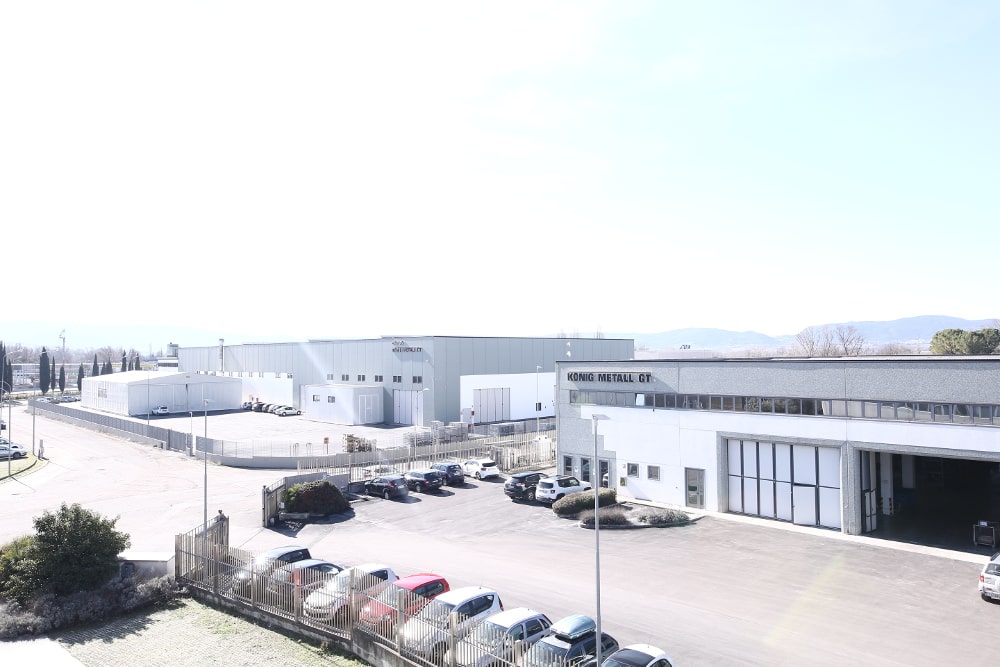 PRODUCTS AND TECHNOLOGIES